Welcome to the FBC Staff page.  Some of us are full-time, some of us are part-time, but we all enjoy serving the Lord and the First Baptist Church Family.  If we can help you, please contact us–that's what we are here for!
Senior Pastor
Position Vacant
Join with us as we pray that God would lead us to the person He has called to fill this position.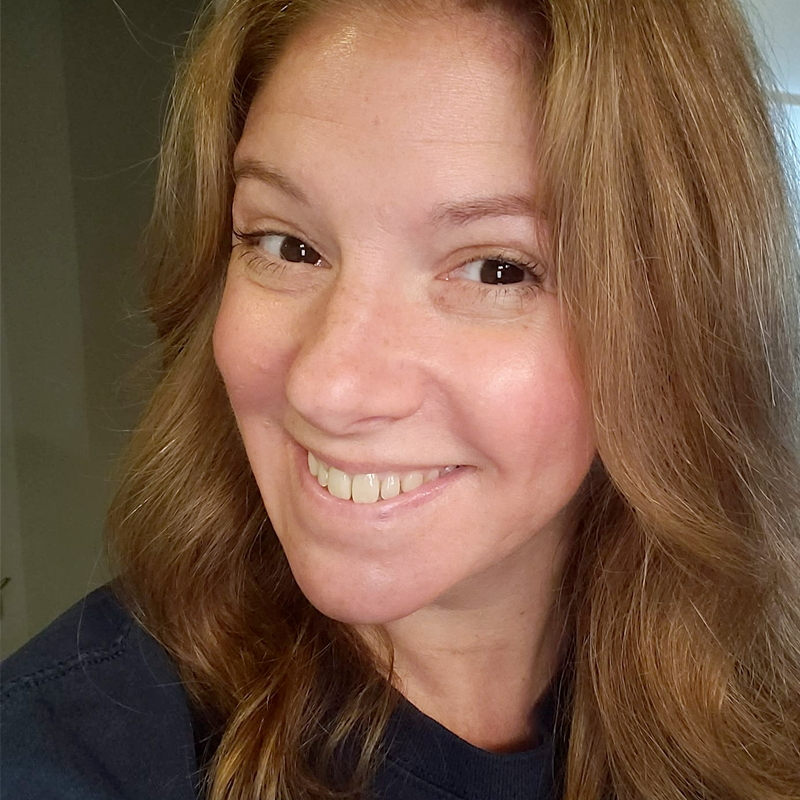 Rachel Pyles
Director of Children's Ministries
My name is Rachel Pyles and I am the Director of Children's Ministries here at The First Baptist Church of Frederick. My husband and I came to FBC in the fall of 2001 and immediately felt welcome and at home. Very soon after, we made the decision to join along with our three children. Since then I have had the opportunity to serve in some of the children's ministries. And when the Director's position became available I was excited to serve and be a part of the children's ministry.
My educational background is in Early Childhood Development and Education. And in the last 25 years I've taught preschool as well as serving children's ministries such as Vacation Bible School, Sunday School, Preschool Choir, Missions, and of course nursery volunteer. After moving to our location on Bower's Road I began and also direct the Little Lights Child Development Center. This program runs Monday through Friday from 7am to 7pm. We care for children from infant to before and after school.
The First Baptist Church of Frederick's children's ministry is one of the most exciting ministries in the church and I feel very lucky and privileged to be a part of it. We also have a wonderful team of teachers and assistants on Sunday mornings as well as during the week who have made a commitment to serve and truly are the backbone of this ministry. Our goal is to provide a healthy and safe environment for our children as well as setting the foundation for their spiritual walk. After all, we all start with "baby steps".
Thank you for visiting our web-site and we look forward to welcoming you into our First Family. If you have any questions or would like information about the children's ministry you can contact me.
Mark Trice
Interim Youth Leader
I'm excited to be the Interim Youth Leader. I have been a teacher for 17 years, 15 of them at Frederick high school as a science teacher. I have been married to my beautiful wife for 17 years. We met and grew up in the same church and were both active members of our youth group and church committees. We have been blessed with an amazing son Theo and four fur babies: our dog Oreo and three cats Oliver, Opal, and Callie. In my spare time I enjoy traveling and spending time with my family.
Sungheui Bae-Park
Choir Director
Sungheui Bae-Park was born and grew up in South Korea. She earned a bachelor's degree in music in 1994 and a master's degree in 2002 from Hyosung Women's University (Daegu Catholic University). Her major was voice (soprano) with a minor in piano. She also participated in the International Summer Music Academy at the University of Mozarteum in Salzburg, Austria in 2001.
Sungheui has performed numerous times in South Korea and several times abroad. Her passion, however, is church music. Her musical talents come from her spiritual development which began at church. She recognizes that her abilities are gifts from God. She had served as an accompanist and a soloist at church as an elementary-school child and leading choirs at the age of 20. As she grew older she was a member of the Korean Christian Music Association which allowed her to develop her conducting career.
After moving to the United States, Sungheui was a choir director in Lynchburg and Roanoke, Virginia at the Korean Baptist Church and also at Smyrna Presbyterian Korean Church in Pennsylvania. She was a music director at Jesus Love Church also in Pennsylvania. She was a pianist at Zion Jesus Community Church in Jefferson, Maryland and the Strawbridge Methodist Church (American Church) in Carroll County.
Sungheui presently serves in the music ministry at The Lord's Church of Frederick, Korean Baptist Congregation, where her husband's ministry is held.
Outside of church, Sungheui is a part-time student at Frederick Community College majoring in Early Childhood Education and Development. She received a certificate in that area. She is also a Korean school teacher in Gaithersburg and an instructor in piano.
Sungheui believes that church music strengthens one's faith, especially in difficult situations. All tears and suffering can be reversed through the confession of our faith and praise. Therefore, Sungheui hopes all our music is not just singing but rather an expression of our witness and evidence of faith.
Search for:
Janna Cansler
Finance/Office Manager
Rich Cook
Worship Leader, Unleashed Service